by Adina Tatum
It started when I took a quiz on Facebook in 2020, and it predicted that 2021 would be my year. Of course, we all know that Facebook quizzes can't predict the future, but after the year we have all had, I am sure we will take whatever optimistic predictions are passed our way. After losing my job of 14 years, I decided to go back to school. I became a stay-at-home mom of two and enrolled in online courses through SHNU. Graduating in September 2020, I received my Bachelors in Science, focusing on business. For 14 years, I had helped brides prepare for their big day, and I loved the joy it brought, so I knew whatever path I took following graduation needed to be fulfilling and something impactful.
After graduation, I intended to find my dream job and begin investing in my family's future, but the world had other plans.
The pandemic hit, and my plans to find this dream job were put on hold due to virtual learning.
Whatever I was going to do had to revolve around my kids' schedule, which did not leave a lot of room for family time and a career…so I thought why not help to build a community market.
Let me tell you a secret, this pandemic changed my life for the better. I am physically stronger, mentally became more confident, and I landed a position with an organization I didn't even realize I needed.
Finding Positivity
Finding the positive in this pandemic has not been easy for anyone. It was a big pause button that we were all forced to press but let's be honest: we needed it! People were forced to work from home, and the world adapted. Because of this, I am able to be a part of a community that allows me the luxury of focusing on my family and career at the same time. In addition, in my line of work as a Director of Operations, I have gotten to be a part of growing new businesses that are predominantly women and minority-owned.
Throughout this past year, I have gotten to know myself intimately.
My comfort zone has been stepped on and stepped over. Opportunities have been presented to me that I never knew I wanted or had the qualifications for. For example, I was recently featured in a speaker series, "Building Entrepreneurship in the Community." After the event finished, I had a line of people wanting to speak with me, my mind was blown, and I was humbled. I have always had a hard time seeing what others see in me.
This year has taught me to accept compliments, stand tall in the positions I have been placed in, and step out of my comfort zone and into my power! Maybe Facebook was on to something. Who knows. But, I am certain of this: you will not grow or reach your full potential while staying in your comfort zone.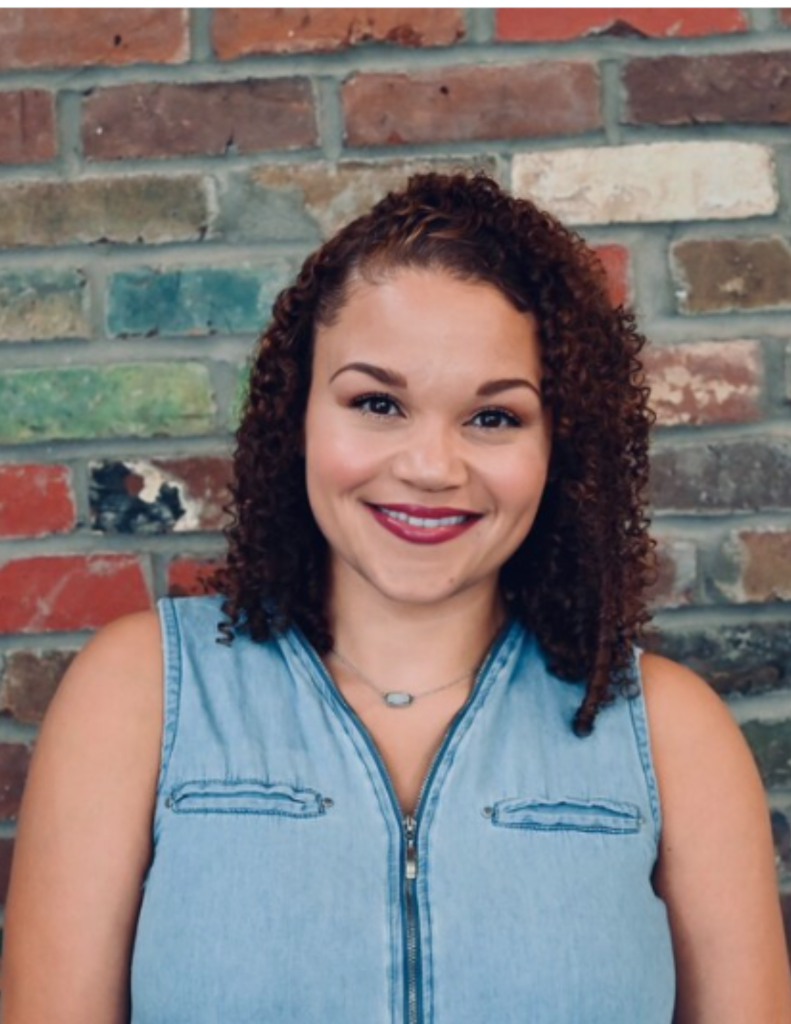 About the author
Adina is the Director of Operations of the Julietta Market and she is a Jazzercise Franchisee. Entrepreneurship & community development are what give her the purpose & energy to continue with her work.
hhttps://www.linkedin.com/in/adina-tatum-1434a284/
https://www.juliettamarket.com/
Julietta Market is a nonprofit public market built to foster opportunity, growth, and connection. It is a place for, by, and about our neighbors. Julietta Market is an incubator for small businesses. We focus on but are not limited to minority, female, neighborhood business owners. Our market provides affordable amenities, business training, and low overhead costs for our start-up businesses. This 14,000-square-foot public market is set in the heart of the historic Southeast Greyhound Building in Lexington, Kentucky. Year-round, the Julietta Market features 60 small business kiosks, 20 pop-up spaces, 7 food stalls, a community art gallery, and an event space for cultural and community events. "