We are looking for Entrepreneurs!
Our Q4 2022 bookazine is live, and we're already preparing for 2023's first quarter issue. The theme for our next issue is: ENTREPRENEURSHIP.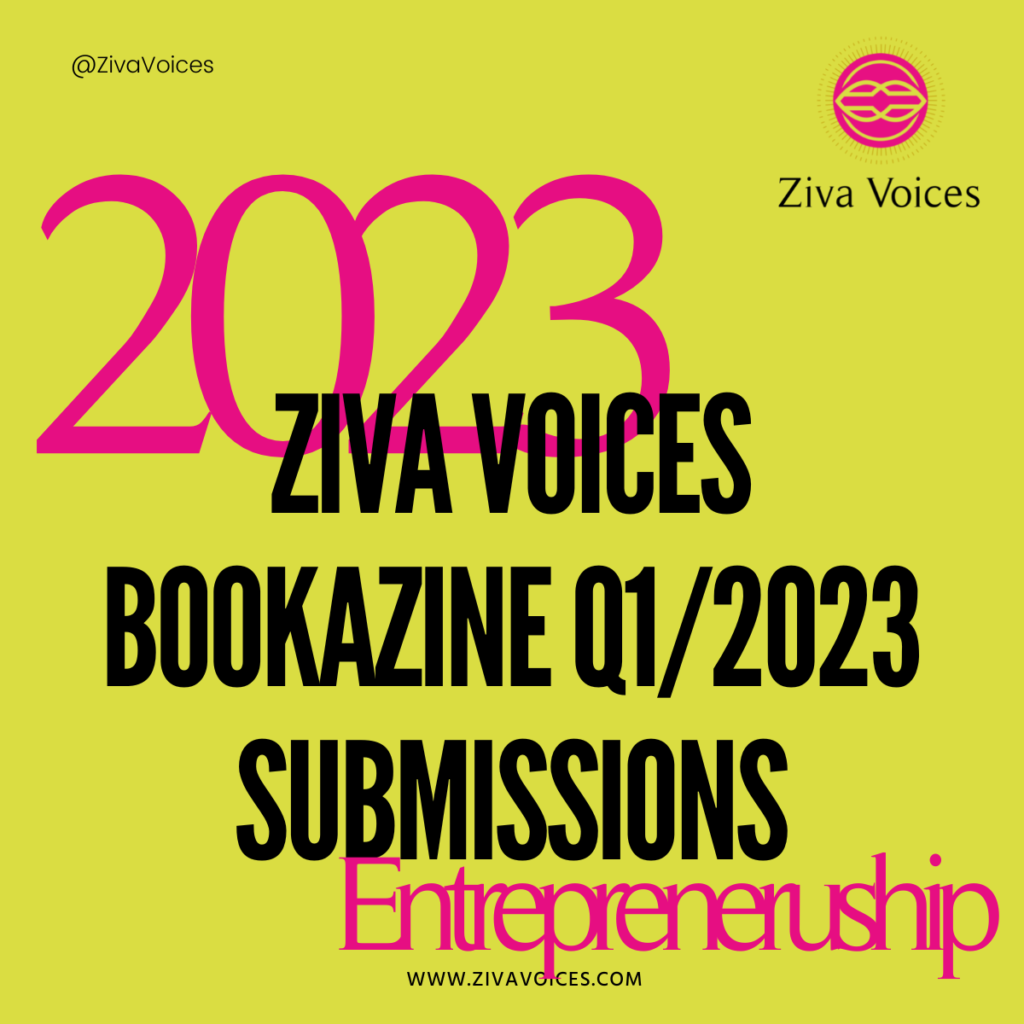 "Ziva Voices – HerStory in the Making" shares women's stories of experience and inspiration to highlight ways in which we can learn how to shift our mindset, change our habits, learn new skills, build our confidence, and learn to speak up.
When we hear the stories of other women it can become easier to understand that we have all it takes to make the next move, to be the person that creates change, and to feel connected and empowered.
Do you have a story to share? Do you have insights and experiences that shed light on women in entrepreneurship? We want to hear from you. The theme can be taken in a number of directions. Here are some thought starters:
1Q 2023: Entrepreneurship:
Success stories and lessons learned
What you wish you knew about entrepreneurship (when you started)
Why we need more women entrepreneurs
How is entrepreneurship different for women – or is it?
Why did you choose entrepreneurship?
How do you define entrepreneurship?
Is the "freedom of entrepreneurship" a myth?
What is holding you back (or what held you back) from BIG BUSINESS as an entrepreneur? …or, What is holding you back from growing your business?
Innovation / disruption / creating your own rules/market/business
Breaking the rules in business….entrepreneurship as a disruption to the system
What role does creativity play in entrepreneurship?
Ziva Voices – HerStory in the Making guest articles deliver practical knowledge and stories in the author's own voice, based on science and best practices. Our goal is to widen our reader's world by offering new perspectives and a wide range of ideas while allowing the writer to showcase their achievements, knowledge, and expert insight about newsworthy events.
We welcome ideas for all mediums, including photography, audio, illustration, statistical visualization, and more.
Interested?
Please find our contributor guidelines here. To submit your article, please complete this form.
Questions? Contact us [email protected]
Upcoming opportunities include:
Issue 1Q'23 Entrepreneurship – Submissions deadline: 31 January 2023
Issue 2Q'23 Adventure & Exploration
Issue 3Q'23 Speak up! Let Your Voice Be Heard
Issue 4Q'23 Women in Femtech