I had been a whistleblower at the college and the fallout was ugly. I was gaslit for two years by an administration that was incompetent at best, and corrupt at worst.

by Antonia Semanskee
When Covid hit, I decided to start an online business. I'd never built a business and wasn't sure I could transition out of academia. But I knew one thing: I wasn't going back.
Online Business Skills
I took a deep dive into the Instagram platform, and it was a smart decision because it's the best platform to demonstrate expertise and build an engaged community that attracts leads.
I learned that content marketing is the best way to sell online, and there are a few skills you need to be successful at it:
Copywriting skills
Design skills
Research skills
Video editing skills
Engagement skills
Data analysis skills
How to Find Your Jam
Once committed to Instagram, I realized quickly that I could be easily overlooked on this platform. At the time, I didn't know what the hole in the market was that I could fill or how to stand out online in the sea of marketers.
At one point, I found myself thinking: 'what am I doing? I must be the oldest person on the platform.'How could I compete? I did not want to build a community by posting selfies –as a business that would be a bad move!
I decided to take a different approach with my brand. I started sharing my journey and making real connections with the people in my tiny community.
I used my teaching skills to help my followers do all the things I was learning. I posted the content that was based on all the data I was tracking and analyzing.
My community began to grow…
no selfies are needed. I began attracting businesses that needed what I offered.
I committed to posting every day, no matter what. I worked endlessly to keep improving my design and copywriting skills. I analyzed data and made changes.
I attracted my first client with 1K followers, and my account grew from 2K to 11K engaged followers within 11 months.
I've built a reputation as a trusted Instagram resource. I am on my way to building a certification program to help social media managers build authority and social proof so they can attract high-quality clients, provide more value, and make money with social media.
How Your Age is an Advantage
I believe that my age and experience played a part in being successful in an online business. The wisdom that comes with age was key to understanding:
That nothing worth having happens overnight. Building a business takes 3-5 years. There are no shortcuts.
That persistence, consistency, and patience are imperative to success. Doing things you don't want to do – whether you feel like it or not – is the only way to get there.
That it takes time to understand your market, the needs, and where your skills can fill the holes in the online space.
That the key to selling online is your relationships. Relationships are based on trust, and it takes time to build trust in the online space.
Tips For Building an Online Business
Get Ryan Levesque's book Choose before you begin your online endeavor. You'll want to make sure there's a market that can afford your service.
Start building an Instagram community immediately. You'll need to learn the skills above unless you hire a professional to create your content for you.
Get clear on what you can do and for whom. Your message needs to be immediately clear to profile visitors.
Create 3-5 main overarching topics to talk about that reflect what you do. Your content needs consistency and must support your message.
Don't let anyone do your engagement. It must be YOU. People can tell when someone external is engaging – and it's off-putting. You'll lose the people who are truly interested in growing with you.
Find a core group of people in your industry who get it and build a tribe. This will be the group of people who will help you build your community.
About the author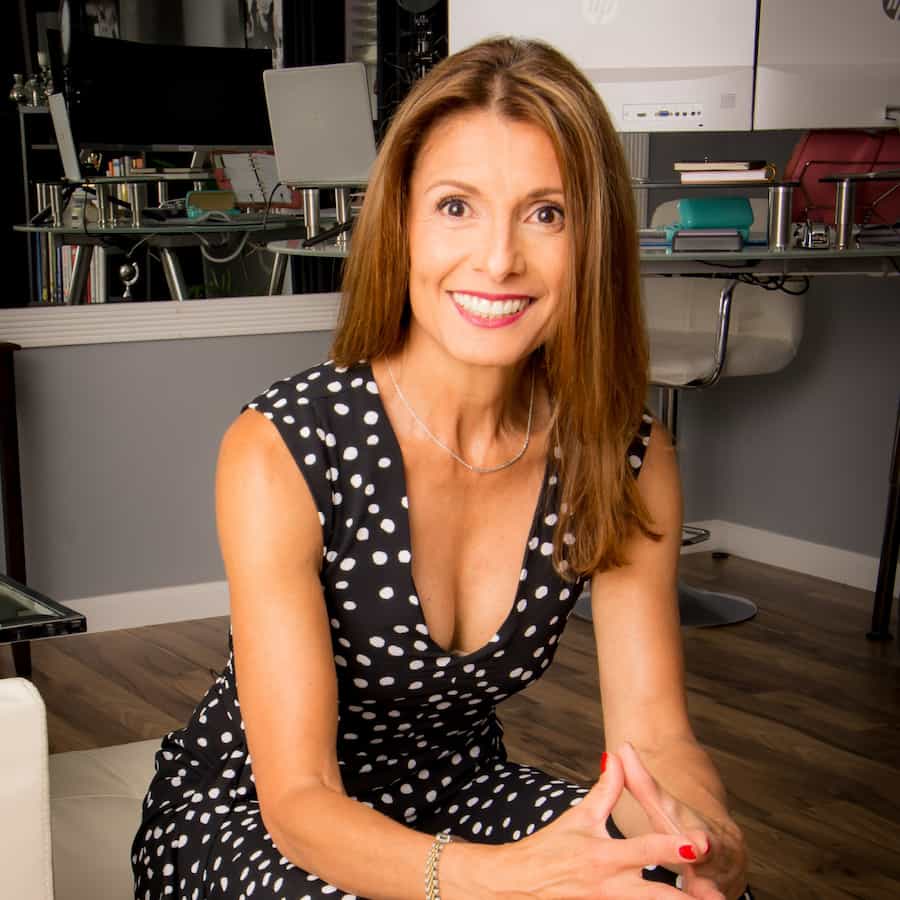 Antonia Semanskeeis a college professor and Instagram marketing expert. She teaches businesses how to increase revenue through social media marketing.
Title:
It's Never Too Late to Change Your Career
Mentions:
career, empowerment, entrepreneurship, personal development, self-knowledge
Keywords:
changing career
Last Updated:
August 1, 2022