by Lilly Han
This past month, our social good company Hyphenova (HYP.TV) showcased 25+ films from around the world in a film festival that took place in an immersive metaverse. We wanted to take this time to personally thank all of the amazing creators and filmmakers who participated with us. We learned so much from their stories, vision, creativity, and confidence and believe that others can and will do the same.
As part of the festival, we asked the filmmakers for their tips and suggestions to other creators and filmmakers. We have highlighted their words of wisdom to inspire others. The below have been paraphrased for brevity and clarity.
Lawrence Ojugbeli (Manifest & Freedom Fighters)
They trust your vision. They trust you as a creative and they want that collaborative experience. Don't just be quiet, don't just sit back. Because you're not going to grow that way. You're not going to find your voice that way. You'll essentially just be putting yourself in a box. I know a lot of people just work with their friends or a few clients, but if you only do what those friends or those clients want, then eventually you're going to lose your voice. And your voice will be a combination of those four, five people. And that's not you and it's very important that everyone, everything you do is who you are and what you want.
A lot of times, people need to realize that if your company, client, or friends are coming to you to work with you, it's because they trust YOU.
For every project I do, I try to learn something. For example, if a client says, we just need something simple like a logo, and say, I'm also trying to learn 3D right now, I'm gonna throw a little 3D logo in there because I want to learn this program better.
Sometimes you'll fail. You've got to fail in order to find your voice. And fail sounds like such a tough word. But you go back and see projects that you're not as proud of, but that's why you keep working so that you can have ones that you are proud of as well.
Will Gaines (Origin With Will)
Expand your network. If you hang out with a lot of people who look a certain way, start hanging out with some others. Look to some inspiration that is not reflective of what you usually do. It will change your life because it changed mine. So diversify, and become inclusive.
I was watching shows, I was watching movies, I was watching anime. And so I was like, You know what, why not? When I watch from now on, I take notes on what I like. What is it that I actually like about anime was the art and the cuts, the storyline, and the character development. And so now I have these crazy long-running lists of all the things I like. So that way, my guilty pleasures actually became productive to my overall work-life in the pursuit of what I wanted to do. The number one thing that helped me out was changing the idea in my head that I wasn't being productive. I was being productive. I just needed to learn how. So, if you're at home and like, wow, I'm so unproductive. No, just find a way to make that thing productive.
Bridget McGarry (Generation Wrecks)
I think that if you're a screenwriter, and you've been thinking about an idea for a really long time, just start writing it and don't stop. The thing is, a lot of people start scripts, and they are like, oh, come back to it. And then it never happens. You just have to keep motivated. And everyone's first draft is terrible. It's not going to be perfect. So don't expect it to be incredible. Don't try to edit as you go, just get that first draft done, so you have it down on paper, and then you can go back and make those edits and make those changes. You've got to get it down on paper first, stop thinking up here, and just do it.
Victoria Leigh (Generation Wrecks)
My number one piece of advice is to read other scripts. That's, I think, something that we had an advantage of as actors, we already were reading scripts from a really young age. So when you go through and are like, I really liked that movie, go and read the script, try to absorb. How do they write action lines? How do they write dialogue? How did this action line translate to the screen? And then, as an actor, I think you just have to keep putting yourself out there and keep practicing and honing your craft.
Kevin Morales (Generation Wrecks)
Learning and getting better at something is not a bad thing. It'll put you miles ahead of all the people who don't think that matters. Even Quentin Tarantino studied acting and the root of a lot of his screenplays is just knowing what would make a great scene. To improve yourself and get better at your art.
I have a really fun filmmaking community that I interact with on Twitter. And there is a community of people out there who really do care about movies beyond the box office. I try to foster that community a little bit. I'm pretty interactive there and it's pretty easy to talk to me.
Myles Grier (Remember to Breathe in the Dark)
I would definitely suggest getting in classes, reading plays, and trying some theater. Really understanding the difference between TV and film, how big theater is, and how intimate and subtle and grounded TV and film are, along with pacing in TV and film.
Natasha Younge (Going Home)
One of the reasons that I did start the Younge Hollywood Blast was so that I could see what was out there and really connect with people. I'm just constantly seeing what is happening, what's at the forefront, and what's coming next. There's so much opportunity to use social media proactively for our career development, as opposed to just entertainment and saying, Hey, look at me. It's very important to see what are other people doing. The industry is a living and breathing one, and it is constantly evolving. So get out there, start networking, listen to different podcasts and social audio spaces, and listen to different people who may not be doing the exact same thing you're doing.
Anamia Frias (Run)
There was a movie night with an actor over IG and we would all just chime in. I would send him a DM, saying something like "oh, I don't know this" and he would send me a YouTube video back. This person was really here for his community. It's just great to just build relationships with people. People need to be patient, you know, and it's a long journey like I said, but it's all worth it in the end if you're positive about everything you know. Everything is little by little in relationships. Hey, how are you? You know, you look nice today. You know, little by little.
Kirstin Pfeiffer (Faithfully)
You actually have to do and be with other people to practice. Getting involved in local organizations, whether that be SAG or writers groups, or putting like feelers out there, like put posts on Facebook, like, hey, I want to start this Writers Group, or I want to start this acting group. You'd be amazed at how many people want to help if you're willing to put it out there.
Gabe Mejia (NYC NFT)
Go to Twitter spaces, listen, and ask questions, because everyone just wants you to succeed. Look, we're all learning, so don't worry about like, Oh, should I do this? Should I do that? Just do it and then you will learn and continue to create. Everyone can carve out their own life path in the NFT community. Go in and learn and ask. I host a space where I help onboard people and give them tips for people when they're starting out.
John Ward (The Capitol of Nowhere and Finding Perfect)
I think any, you know, a lot of artists will say you're never finished, right? Like, if you give an artist infinite time to work on something, they would still be tinkering with it. And I think filmmakers are pretty similar. So having a deadline was also important to me, though to like, say, Okay, I need to have it done by this date. Because I told people that it would be done by then was important.
Jean-Luc Julien (Limbo and Rewinder)
Just do it. It's one thing to think about it and has an idea, but just do it. Try to try to instill discipline in your life. Try to set aside a certain amount of time. There are so many distractions in life, to keep you away from your art. And that's cool because that's part of life, but just try to chisel out some time to focus on your art. I think that maybe deep down within every human being there's a need to create there's a need to express. It's not about the product, it's about the process. So get into the process, learn to love it, learn to hate it, but just keep going and make your movie. It'll make the world a better place if you're doing what you love to do.
About the author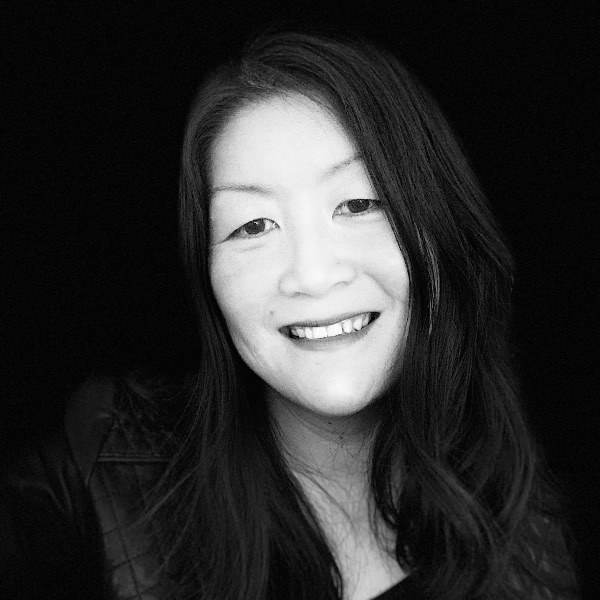 Lilly Han is the Founder of HYPHENOVA (HYP.TV) as well as the Founder of Propel Program, an incubator for underestimated early-stage founders. She has two decades of experience across public, private, and startup ecosystems and is a committed leader in expanding opportunities for underestimated and underrepresented communities.