"Leadership is not about power. It's about a willingness to sacrifice. Once you're a leader, your life is not about yourself. Your life is about everything and everybody around you." – Sadhguru
By Kim Normand Dobrin
I have been blessed to stand witness to numerous examples of exemplary leadership throughout my life. In these many wonderful encounters, I have found one common thread among these revolutionary leaders, the humble wisdom they display in being a part of something greater than themselves. They are aware that they are one part of many and see no need for arrogance. They recognize the need for self-reflection, growth, and acknowledging all of the people who have helped along the way.
With this insight into great leadership, I learned to abhor arrogance of any kind.
I have realized that typically, those who are arrogant lack the humility that genuinely great leaders embrace and embody.
It is also important to remember that leaders are not only those who hold office or public positions. We are all leaders in one way or another and with leadership comes responsibility. Whether you are a leader in your family, career, or community, someone is watching. You are a role model.
I came from a childhood where leadership was utterly lacking on account of poor communication. An environment like this can be extremely confusing for a child, and it's not much different for adults. That's why we need authentic leaders who provide structure and understanding. It is a guide to follow in both good and trying times. When it is lacking, it opens a space for chaos.
When those in leadership roles only focus on their own benefit, it will result in negative outcomes. Positivity happens when leadership is based on a foundation of love, empathy, compassion, clarity, and authenticity. These principles unlock doors, creating space for knowledge and healthy power dynamics.
Below are some of the leaders I have met along my journey and the wisdom I have received from these encounters:
Nelson Mandela
His name resonates and is synonymous with humble, profound, powerful leadership.
His humility, wisdom, and energy were tangible when he walked into a room. Mandela embraced a moral compass in order to guide not only himself but also his country and the world. He was a true role model and humanitarian, not a politician. He knew that politics took playing a game that he didn't want to play because Mandela was authentic in all situations. It was clear to him what he was doing and who he was. He was committed to making a positive impact on everyone he could. He was inclusive without exception.
Steven Spielberg
When I met him for the first time, I could feel a rare inner strength and integrity. It created a bubble around him that permeated the room he stood in. This is a man who is prepared to take risks to be true to himself, his art and his belief. He steps out on the ledge to portray the stories that we all need to hear. By doing so, he gives us all the opportunity and possibility to transparently be ourselves. Spielberg is a man who does not shy away from stretching himself to do more and be more.
Graca Machel
Often when women move into leadership roles, they become tough and jaded. However, the moment you meet her it is clear that Machel is kind, gentle, and firm, with a focus that brings absolute clarity. She is gracious, filled with an aura of compassion and love, and is open about embracing this as her feminine power. She knows that this feminine love has the power to lives change. Machel also knows who she is as a leader and is just as content to stand beside someone as she is giving a speech. Through clear communication and commitment, she lives life as an example of feminine power.
Whether they realize it or not, all influential leaders are creating something new.
Their lives are an adventure where they take risks to move forward, solve problems, and find new ways and new meaning. They have a driving force that pushes them to be more, learn more and do more.
They have:
Insight: the ability to see what others aren't anticipating.
This awareness leads them to excel in the creation and strategic process of problem-solving issues and creating real change.
Integrity: the quality of being honest with strong moral principles.
Putting integrity into action shows others in your community, work-life, or family that you genuinely care and will stand up for what's right. When others see this, they will respect and follow you as their leader and role model.
Inspiration: a sudden brilliant, creative, or timely idea.
Taking part in something revolutionary is humbling and calls on you to take on new challenges. Creating something new comes with uncertainty, risk, and at times a sense of danger. But this is how progressive change is made. Leaders who live an inspired life influence others to take on challenges and adventures and help move their community forward.
Inclusion: the innate understanding that to accept only those in, or similar to, one's own community is not inclusive.
Each day, I aspire to embrace all of this. And I know it's okay if some days I manage only some.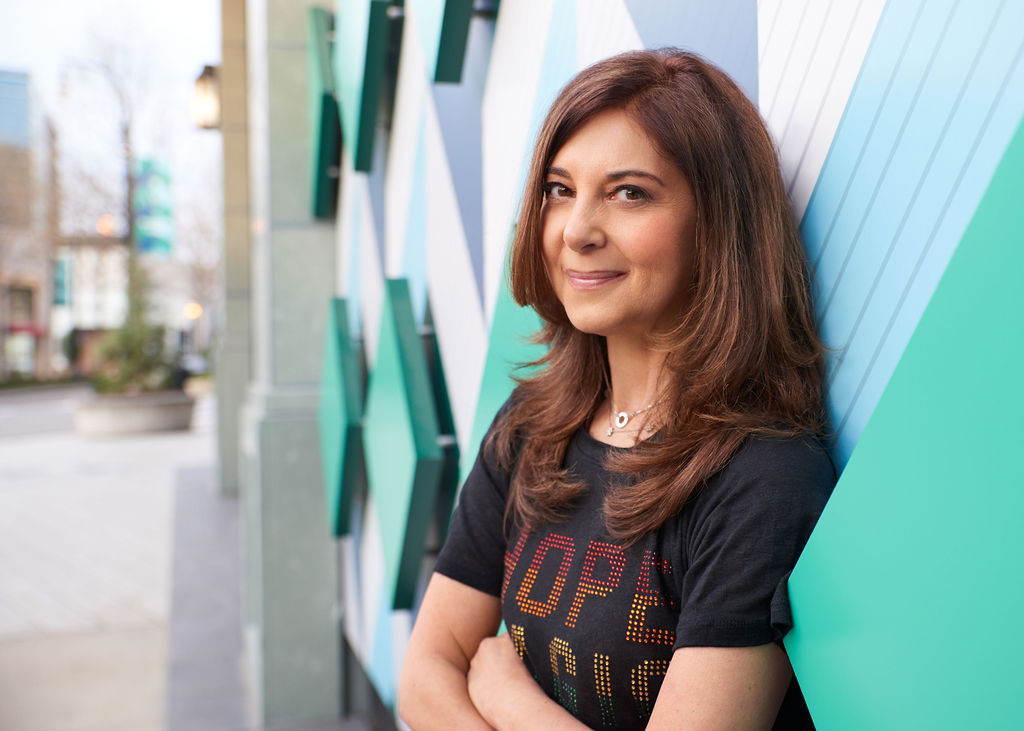 Kim Normand Dobrin is an award winning global leader and Ashoka fellow, committed to creating positive impact in children's lives. She has a 30-year, internationally awarded career in Human Rights, Education, Empowerment & breaking the cycle of poverty.