by Dr. Kinga Mnich
Why are we not hearing more about the extraordinary heights ordinary women around the world are reaching every day?
Why do we have to research UN Reports, GIZ, the Worldbank or the Gates Foundation, or wait for the occasional article in Vogue or Marie Claire to even have a hint of what incredible things women are achieving?
So why is it so difficult?
Perhaps we are not interested in the war rape victim who has survived and is now a successful entrepreneur. Or in Kashoro Nyenyezi who set up aid and recovery support for the hundreds of women ostracized by their communities in the Republic of Congo. Or in Carla Patricia Caguioa whose build an online agency to support entrepreneurs in the US when work circumstances during the pandemic become difficult for? Are these stories simply not interesting enough…or do they not press the right buttons with male editors? Just to give you one example, in news coverage, men's voices are being shared up to 7 times more than women's (Resource: The missing perspective of women in news report). 
Is it a lack of capable women in the media?
I am always curious when someone tells me that there are simply just not enough female authors or women in leadership positions. Every day I come across outstanding articles and books written by female authors. But, also every day, I come across an even greater number of articles and books written by men. Although there is always the question as to whether there are actually more male writers. Or if it is simply that male writers benefit disproportionately from editors' gender biases? (Writers & authors | Data USA)
This inequality is embedded into the media and is the reason there is such a paucity of pieces which celebrate women's achievements. (An article about a man losing his job but setting up a business which now employs 50 is, in my view, more likely to be published than one of a woman who finishes her degrees and establishes a successful business – all the while raising three children and looking after her husband!).
Why we need hear from our role models?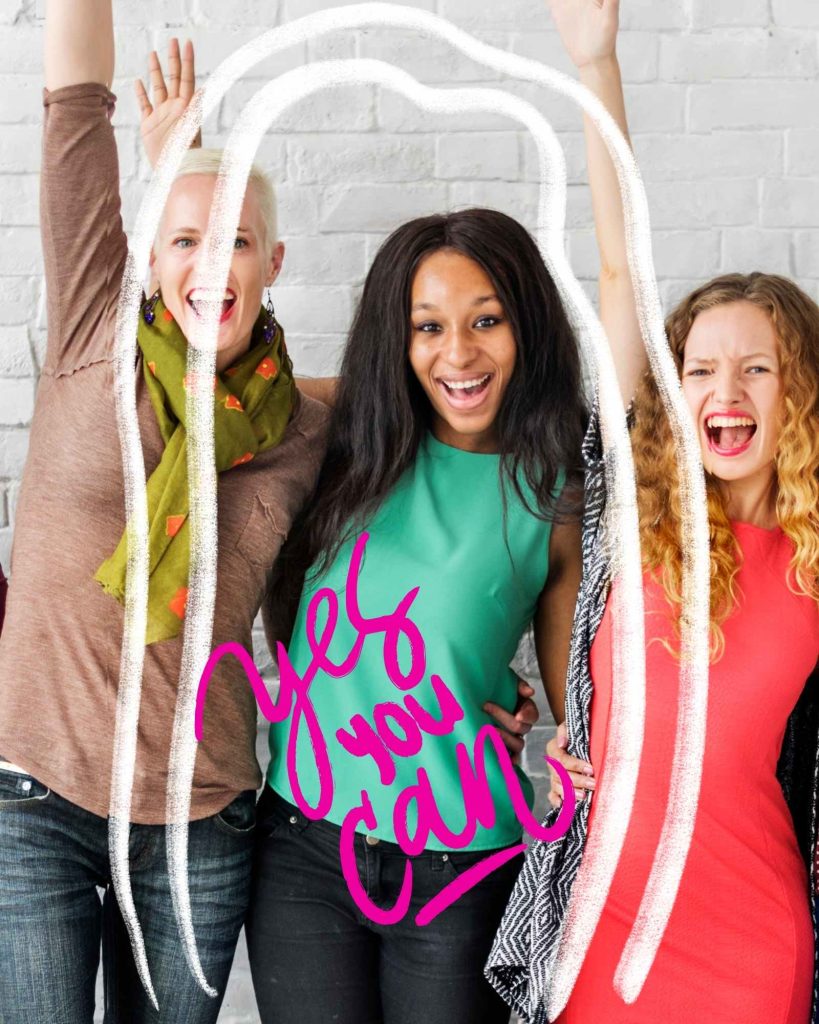 We need powerful women leaders to break down this inequality so that women's voices are finally heard with equal weight. (Isn't it funny that even the English language sometimes seems to work against us? If I had just written 'powerful leaders' the default assumption would be white male – so the 'women' adjective has to be added in order to include us.)
Curious readers will already know the wonderful voices of women such as Dr. Alice Boyes, Arwa Madhdawi, Kendra Williams and Ania Jamila. They are making their message heard and leading the way for the rest of us to benefit from their efforts – the rest of us including you. 
All the while, I am inspired and motivated by what I see around me. I see how women rise to the occasion daily, despite the obstacles, and, without a lot of fuss, build empires. Yes, women are earning their successes and becoming more and more aware that they, as individuals, can also play a role in breaking down inequality. And most likely, you are one of these women.
But, most likely, you haven't yet been recognized for it. Or you have been taught that humility is a characteristic you should embody if you want to be respected as a woman. And, therefore, you haven't yet spoken up about the things you have achieved. But the time has come. Equality is not just a matter of having access to equal opportunities. It is also a matter of role models and the voices we hear in our surroundings.
And yet what you need is exposure!
Exposure is what increases your credibility, spreads your message, and connects you to wider networks. The more exposure you have, the more likely it is to get:
investors for your business,
support for your next book,
and access to other circles which might open up important doors for you.
But where does exposure come from when, as we have seen above, media is not necessarily readily available to us?
The more expensive avenues involve PR agencies, the various Forbes council groups, etc. But you may wish to avoid these until your cash flow has grown somewhat. Instead, you can choose to build networks. As well as, establish contact with women who can give support:
in the form of introductions
inclusion in publicity
and opportunities to share your story. 
Join us at Ziva Voices
The prime objective of Ziva Voices is to provide an effective platform in which women, just like you, can not only share stories but also benefit from the experience of others. And build a network which will further add to your success. You don't have to be an experienced writer. You just have to be brave enough to share and support. So, please, talk to us so we can see how we may work together into the future.
Get in touch with us on social media or simply send us an email to [email protected]