As a young woman, I set out with the singular purpose of achieving wealth. This may not be a popular sentiment among women entrepreneurs, but in my case, I felt the weight of my family's ability to prosper laying squarely on my shoulders. How could I insulate my family from devastating financial losses? How could I generate enough money to shelter and protect us from any future hardship? I was determined to find a way.
By Deidre A. Jefferies
I worked for fifteen years, successfully building other people's businesses, making them wealthy, and providing fortune and security for their loved ones. I learned a great deal about people and business and what is required to allow both to thrive. The two were not easily integrated among the CEOs I had worked for. Meanwhile, my time was spent mostly away from the people I love and cherish. I finally made the conscious decision that I would not expend my energy, resourcefulness, and ideas to secure an already thriving corporation's future.
The experience I acquired in my positions has allowed me to navigate the management of an organization with a good deal of confidence in my abilities.
WEALTH
Today, I am a Creative and an Entrepreneur. I am the founder and Creative Director of the award-winning luxury womenswear brand, ESPION Atelier. A hallmark of ESPION is enduring excellence with a clear visual definition of the brand's aesthetic DNA.
I've worked to apply this to everything I do in public life and privately. Fashion has always been my focus, and wealth has always been my intention. Wealth was my intention because having the resources to help others was my goal. Consecutive, consistent, action had to be taken to achieve the desired goal. Daily efforts, no matter how small or insignificant, are building blocks that make up a thriving business. Again, wealth remained my motivation.
It requires long hours and a lot of alone time. The work-life balance is easily kicked off-kilter. Many factors contribute to your success including encouragement from friends and support from family.
Sometimes slow and steady wins the race and sometimes, you must run the race with whatever you have left in you. Be patient with yourself. Show yourself some grace, for you are always becoming a better version of yourself each day. The good part is that when you win, your victory benefits everyone connected to you, your communities, and your causes.
LEADERSHIP
Justice was a foundational characteristic born into me. At a very young age, I could never be silent in any instance where someone was being excluded, mistreated, or abused. I spoke up many times, even if it meant creating a negative circumstance for myself to help save someone else the hardship.
Leadership is measured most purely by the people who became better, stronger, and more capable due to the wisdom imparted to each of them.
Speaking to young people has been the most rewarding perk of my design career. Because of my visibility, I have been able to affect change in their perspective, their perception of themselves, and a little more clarity around what the next steps are toward the life they can now envision.
Every morning we wake, yesterday becomes part of our history. We have an opportunity to create something meaningful and enduring to look back on and look forward to at the same time. Consider that the now is where your life, history, and impact on others are created. The time is always now to be mindful of what you're creating. Are your words and actions uplifting, encouraging, or helping someone, have you offered someone a smile or a compliment today? The smallest behaviors can have a huge impact on your life and the lives of others you encounter. Let your legacy be one of justice, equity, happiness, and love.
FAITH
Faith is not easy. Procrastination, delays, setbacks, closed doors, and what seem like insurmountable barriers have presented themselves throughout my entire life, especially during my design career.
In some instances, there was no movement at all. While waiting for the green light, I found that there is so much power in the delays. I had to teach myself to trust that everything will work out just as it should.
For example, The Washington Post's "Fashion Washington" named me Designer of the Year after I released my very first collection in New York. The recent brand partnerships with ESSENCE, Land's End, and Chase Bank were another example of great things happening for you. Friends have notified me of magazines I didn't know I was featured in. I was selected to provide costume design for the OWN Network, Tyler Perry Studios, and Good Morning America.
I've received calls from complete strangers presenting me with opportunities for my brand. I received a call to send my collection to the young star of Euphoria, Zendaya Coleman, she wore our unicorn embroidered cape coat all over New York and Los Angeles. I could not have done this on my own. These wonderful surprises have filled me with gratitude, each time they happen.
Remind yourself of what you've been able to overcome, all the times you felt like you weren't going to make it through; you proved yourself wrong. You're far more powerful than you think.
There is a quote by Marianne Williamson that has become a constant prayer for me; it says, "Use me dear God that I might know the joy of being used by you". This prayer has brought me so many, amazing happy blessings, great successes, and so many opportunities to get in front of people and pour into them the way God has poured into me. I now realize a great deal of personal power and personal peace by doing what I love and doing what God loves and these things have fully aligned.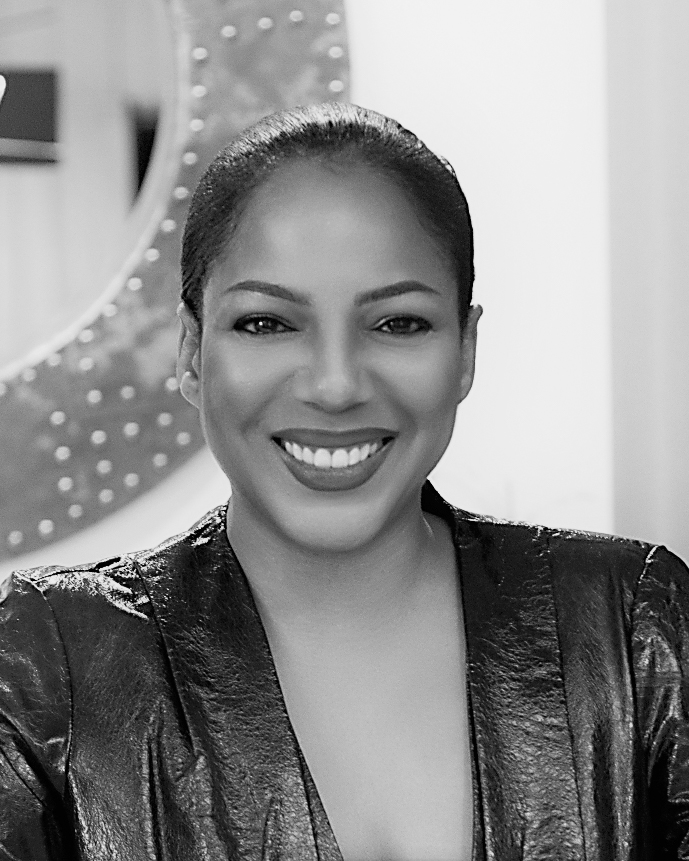 Deidre is an American luxury womenswear Designer and CEO of her ESPION Atelier brand. Jefferies delivers speeches and talks on the business of fashion, fashion technology, textiles, entrepreneurship, branding, corporate culture, and wealth to Universities and Corporations.
https://www.espionatelier.com/