By: Liudmila Schafer, MD
There are a number of different types of leadership and one is your own that is inside of you. You are the one who determines what is best for you although you meet people who tell you that they know what the best for you. If you discipline your mind, although you never be able to reconvince them, you will accept your position and work toward your goals.
When I was about to move to the United States after graduating from medical school, a physician colleague told me, "Liudmila, if you are moving and assume you will be at the top, it will be difficult and disappointing for you. Keep your eyes on the stars but start small and work your way up." That's exactly what I did. Even though I had little support from my family, I was an oncologist at heart. While they still do not accept my decision to live in the United States, I am free, and happy, and have created my life and profession. I created a leader inside of me and do what at heart I was called to do, and it's been a divine blessing to be able now to assist others.
Physicians and healthcare entrepreneurs already have so much on their plates and are unhappy about giving up their credentials for business and they simply don't have time to make changes themselves. As a gastrointestinal oncologist and Teacher-Scholar, associate professor of medicine, principal investigator, who serves on regional and national committees, and a founder of The Doctor Connect movement, at some point, I personally have let my clinical, teaching, and research work overrun my life. Since I've been able to find my path and maintain my passion for the last 3 decades, I consider it my responsibility to provide my strategies and guidance to other physicians and healthcare entrepreneurs so that they can learn how to utilize their credentials and expertise and run a business in a way that allows them to create a legacy, have a lasting impact, and offers them more free time.
Over the years, I learned about different types of leadership. Moving to a new country, I met mentors and I was guided by their best skills and advice as well as by the people around me.
Early on, I discovered that you don't have to have just one mentor; you may have many, some may be non-financial sponsors, who offer guidance, encouragement, and wise advice. There are mentors in the personal life, professional life, and physical, as well as there are also coaches to help with your workout, diet, and a range of other hobbies. You are the one who knows which one you need now.
Many people have asked me if I have an influential mentor. No, I don't, not as a single individual. I developed and have many mentors with the best skills, and I had to expand the scope of the definition of the mentor. I just had a strong ambition and dedication to finding myself in life. Growing up without computers, with a limited number of books and resources, and then moving to a location with many books, resources, and modern technology was a stimulant for self-development. I've always imagined that having a tool to help me perform my best work would make me happy. Being a minority, I didn't have a large community, so I relied on the professionals and leaders in the field around me. I began seeking out mentors, but finding one is another challenge for minorities. Based on the leaders in the field, I created my own "wishful mentor." I was looking up to my coworkers, reading leadership books, being inspired by actual individuals in the media, and doing my best in life. Early on, I understood that there is no such thing as a single mentor. The school was my mentor, and I had a mentor in medicine and in leadership.
I was invited to a conference in the United States, and through translation, I discovered new medical advances, and I really wanted to speak English, so I could learn everything myself. I was not interested in clothing, cars, homes, cosmetics, or anything else; all I was interested in was new scientific knowledge and learning the English language. After I came home, I was still very motivated to continue my English studies and I was fortunate to stay connected and study more about the United States Medical License Exam (USMLE). I felt that my life was gaining meaning and saw an opportunity, so I took the risk and went to the United States.
As a foreign graduate, you must pass all medical examinations in the United States, just like all Americans who are native English speakers. In the late evenings after work, I prepared for the medical license exams. I confess that I would frequently fall asleep in my chair — and even almost fell off a couple of times — because I was exhausted from working, caring for my child, and studying on top of daily chores.
When I first got here, I was already a board-certified physician, but I had to retake my medical residency and a medical oncology fellowship in the United States. I've had "old school" training. When we were house officers, we worked at the hospital as trainees for 30–35 hours, followed by 12 hours for several days and again, and we rotated like that for several years, studying medicine, and taking care of patients. There was very little time for our families.
As a minority, I've never belonged to a tribe. Then I discovered my tribe inside a tribe. I've realized that mentors, coaches, and friends should not be picked based on their ethnicity or place of origin; rather, they should be chosen based on personality, comparable views, and mutual interests. Decades of friendship and contact confirmed my argument.
I believe that our mental and physical preparation activates our brain and makes the delivery of information or activities stronger. If we concisely prepare what we share with the person or the world, it helps the listener understand and better results are achieved more easily. This is how we discover new opportunities.
I strive to find methods for putting an end to "labeling" and promoting equality through The Doctor Connect movement.
We often focus on individuals we like, but now that we live in the internet age and we are all linked. People who had never spoken in a public arena before are suddenly sharing their stories. Today, you see leaders who are appointed and nominated only on the basis of their degree, but who have no idea how to lead. So, it's important to allow individuals to speak freely and allow leaders to show up.
Certain experiences are associated with specific sensations in our brains. I often say that we have to lose what we have. When you hear that, you might say "What?! Lose? I am here to illuminate and to win!" What I mean is, you have to lose your sadness so you can gain happiness. Get rid of anything that is preventing you from attaining new goals.
Consider what you can give up right now and let go. This way your free up space to receive all of the things that would make your life more enjoyable. Mind discipline is key.
Navigating healthcare as a woman in oncology in the face of male dominance has been a problem for many decades. Why establish a more difficult and frequent work schedule for women? And there are justifications for why women might not carry out a specific study, education, degree, or experience.
That's why I work with young medical trainees now and advocate for the improvement of education, so I can support them during this difficult stage. As a female physician, and a minority, I understand how important it is to help young medical trainees advance now and find leaders within themselves.
The expression "knowledge is power" is frequently ascribed to Francis Bacon, who wrote it in 1597 in his Meditationes Sacrae. I've always believed in knowledge since I was young and now share this with medical trainees and healthcare professionals in my talks.
Women continue to face prejudice in the advancement of their careers in medicine, and relatively few women, especially minorities, hold positions of leadership. Covering up an issue does not mean that it does not exist.
Let's start with the exercise of you as your own leader. Can you think of an independent decision that you've made which made a difference in you? When you make decisions and plan, you have to realize that what you find at the end of the road is not always exactly what you hoped for.
It's still worth it to explore because although I didn't find them at the house, this experience helped me to have faith in my ability to make decisions and established a foundation for my choices in life.
Most of our life experiences (whether positive or negative) are not the result of one big decision. Instead, they are usually the accumulation of many small decisions.
Write down three large decisions you have made in your life.
Inside each of these big decisions were many small decisions. It is like a big box built with small bricks inside. Many big decisions are made up of small ones.
Also, once the big decision is made, then you have to make small decisions to carry it out. You have to decide how you will resign from your previous job, how you will commute to your new one, what your new schedule will be, etc.
If you change the pattern of the little decisions, you can alter the shape of the major plan. Now, take those big decisions you wrote about. What were some smaller decisions that went into (whether before or after) each of them? Think about some of the other small decisions in your life. What were some small choices (or at least, you thought they were small at the time) that ended up having a big impact on your life?
When you do something extraordinary, it helps to unleash you from your standards. It helps your mind to refocus. Making a decision and acting on it quickly unleashes you from fear, so you can move toward accomplishing goals and becoming a leader.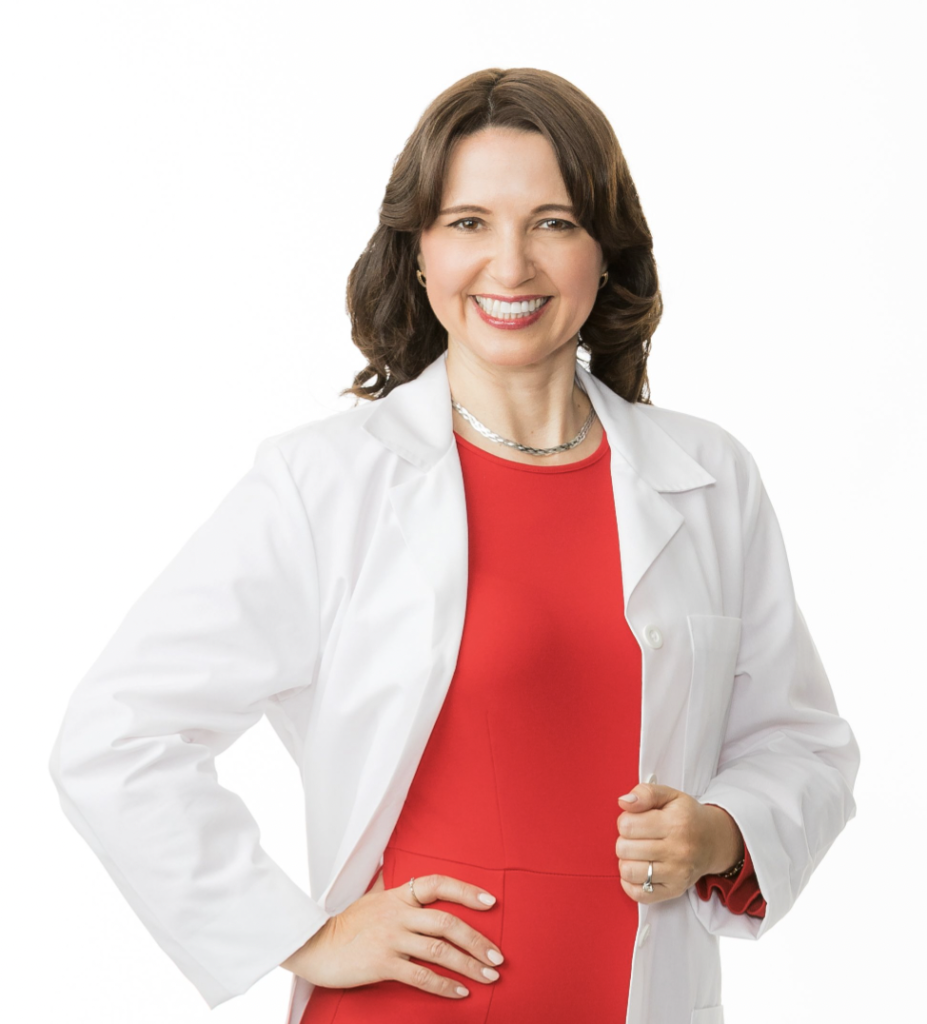 Dr. Liudmila Schafer is a board-certified medical oncologist specializing in gastrointestinal cancers.
She is the founder of The Doctor Connect consulting, advocating for physicians and healthcare professionals to provide evidence-based medical information to the masses and create a community where people feel confident advocating for themselves and their health.
https://www.linkedin.com/in/liudmila-schafer-md-facp-861962193/